Editor-in-Chief
Mihajlo (Michael) Jakovljevic, University of Kragujevac, Serbia
COVID-19 and impact on peer review
As a result of the significant disruption that is being caused by the COVID-19 pandemic we are very aware that many researchers will have difficulty in meeting the timelines associated with our peer review process during normal times. Please do let us know if you need additional time. Our systems will continue to remind you of the original timelines but we intend to be highly flexible at this time.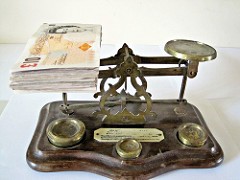 The authors discuss the traits and limitations of cost–benefit analysis, cost-effectiveness analysis, and multi-criteria decision analysis.
Part of the Priority Setting in Global Health supplement.
Visit our Health Services Research page
Visit our page dedicated to highlights from our Health Services Research journals. Find journal news, collections, highlights and recent campaigns, as selected by our Editors.​​​​​

Visit our Health Services Research page